Cheyenne meets Chanel
19.01.2011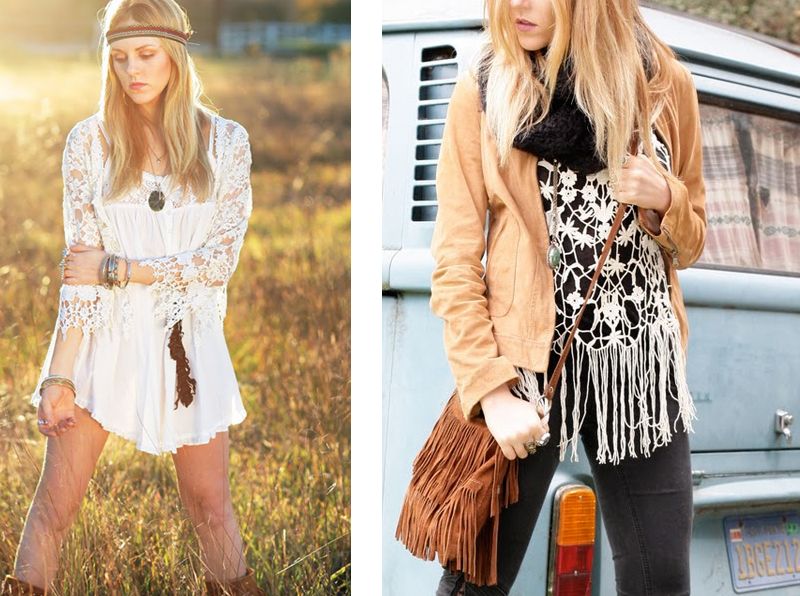 We've been enchanted by the story of these two unlikely friends, Cheyenne & Chanel…
"Cheyenne grew up in the deserts of California, on a sprawling ranch, like the kind you'd imagine in an old western movie. Her closest neighbors were miles away, and her only friends were the young Native American girls whose families had lived on the same land for generations.
From them she learned to bead, sew, weave, embroider and sandpaint, among many other things. She made jewelry from silver, turquoise, amber and other stones, she designed and created leather bags, belts and cuffs, and would sell them at the closest convenience stores to the millions of people driving down the highway each year to bigger and better places. She met many girls driving cross country to Los Angeles, and dreamed of the day she was old enough to move to a big city.
On her 18th birthday she packed up and headed to New York and enrolled in Parsons to study fashion. There she met Chanel.
Chanel, from New York, grew up in the Upper East Side in a wealthy and prominent family. Her father was an investment banker with big ties to Wall Street, and her mother was a well known socialite. She dressed prim and proper, only wore designer clothes, had everything she ever wanted, and was easily labeled a snob.
Cheyenne – in her own beaded jewelry and cowboy boots, and Chanel – in her sky high Loubotins and freshly pressed pleated skirt… a seemingly unlikely pair, quickly became best friends.
This blog is their story — in terms of fashion, of course." Shea Marie, California USA
When I read of Cheyenne I thought that if ever there was an incarnation of Spell's alter ego, (this was surely her)! An absolutely gorgeous blog that makes me want to sift through Californian flea markets, and drive toward the desert, into the sunset and beyond…