Dark Winged Raven
05.03.2011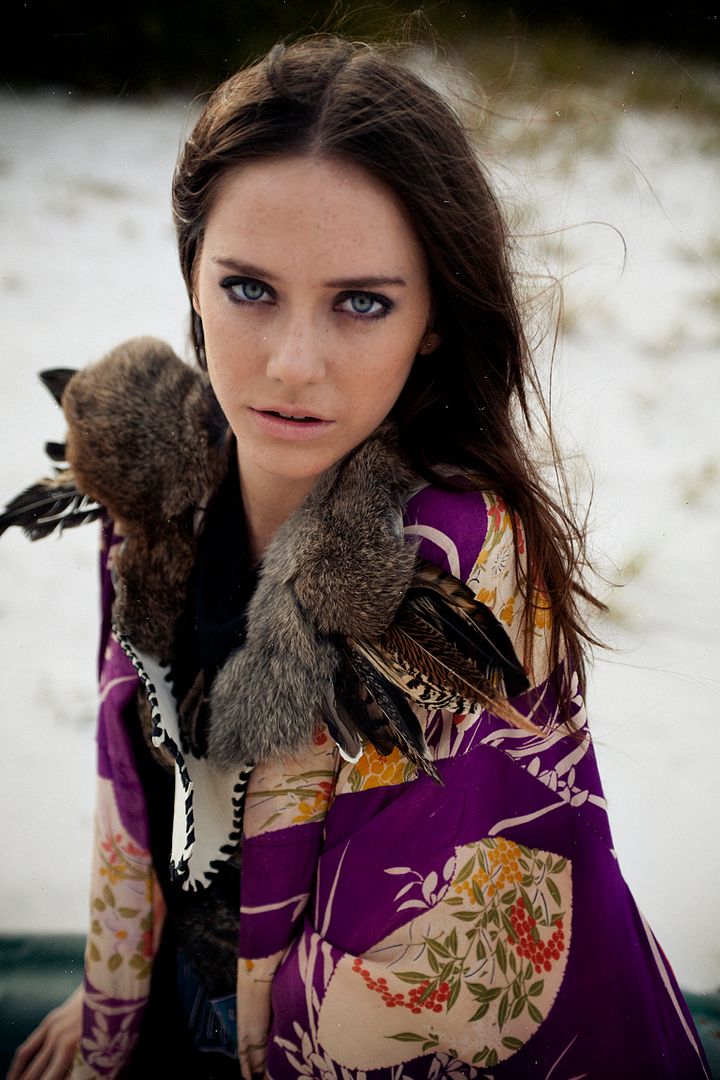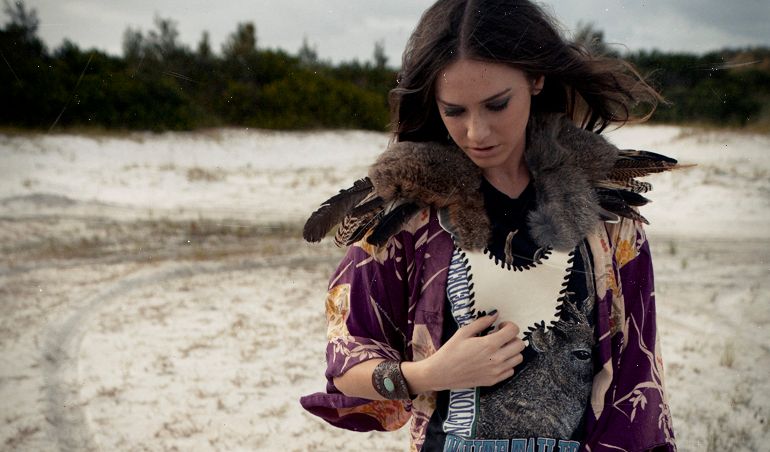 Our darling friend Kobi (Spell muse and sister to our right hand girl Tahlia) came and played dress ups with us the evening we did the
Warrior Princess shoot
– she humored us as we draped her in kimonos, fur & feathers.
The sun was setting so fast, but we managed to snap a few shots that capture the eerie mood of the evening. Not minutes after these photos were taken we were hit by a huge rain storm. (Such are the joys of this sub-tropical paradise)
Oh, and I threw a couple of shots of Teresa strolling around in the Aztec skirt – just thought they were a couple of nice shots.
Thank you to Beck Rocchi for taking the snaps.
Kobi (& Teresa) wears Cowgirl Mini Aztec print, vintage kimono & tshirt, custom designed feather & fur breast plate, vintage silver turquoise cuff. The absolutely gorgeous bag & leather turquoise inset cuff are by Buffalo Girl – thanks you Terry for the loan!! (Both are available by contacting Buffalo Girl)
(We're always so flattered when people re-blog a Spell pic, so please go ahead! We kindly ask that all pics are credited back to our blog or www.spelldesigns.com)