The turquoise days and beyond…
13.01.2011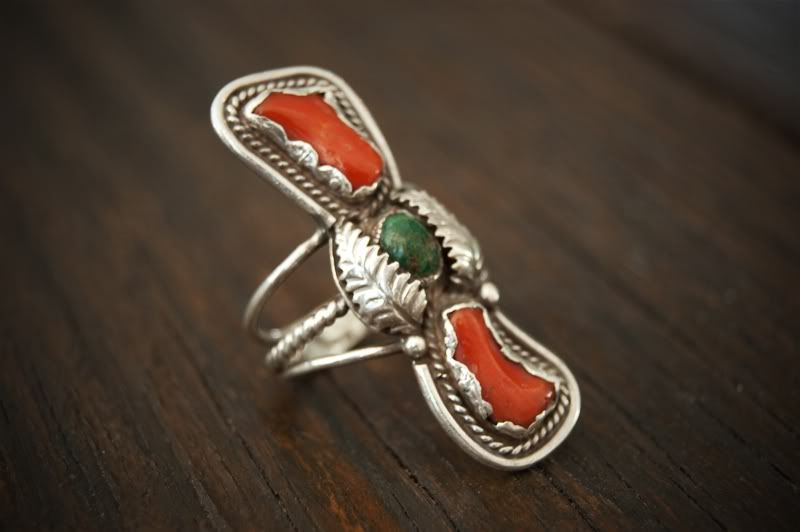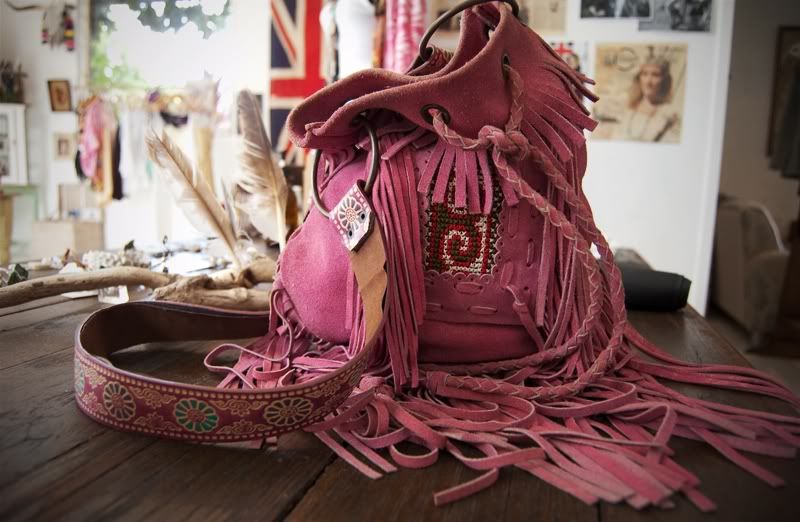 In 2001 I was living in London and discovered a dark and cave-like little shop called Wild Ones, (from memory I think it was on The Kings road in Chelsea??). This discovery was the beginning of an obsession with all things Native American, turquoise, leather and beyond.
I traveled to New Mexico, collected Native American jewellery and longed to find a way to weave this passion into my everyday life.
10 Years later – I find myself up in Byron Bay working with my sister, surrounded by the most beautiful creative people and all things that inspire me! I don't know how I found myself here – doing what I love, but I thank the world every day.
These are a few things in our studio that inspire me…
(Above: Treasures at our Spell Boutique, Turquoise moccasins by Faeries Wear Boots, Navajo Ring, Vintage T-shirt, Vintage purple leather tassel bag from Buffalo Girl's Byron Bay market stall, Tall leather/fur moccasins by Faeries Wear Boots, pictures from my Vintage Buffalo Bill book, Buffalo Girl hand-crafted leather suede Bags, images of Shayna at a Spell shoot at local Byron Bay Teepee.