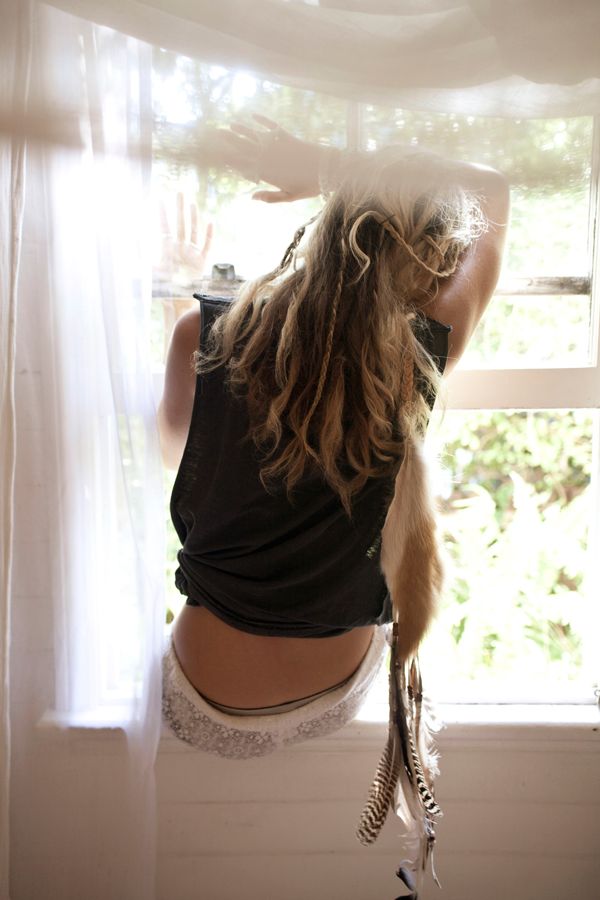 I promised I'd post the little video I shot last week when we did the
In the Springtime of her Voodoo
photo shoot. So here it is (below).
Someone asked us lately how we go about designing a range. When I thought about how we do things, I realised we do them a little backwards. For us the process of preparing a photo shoot acts as a concentrated think-tank. All of a sudden ideas and creations burst forth – new designs we never knew we had in us come to the surface and blossom before our eyes in the shoot.
All of a sudden we're tying leather around a bulls head we once carved out of bone to make an on-the-spot DIY ring… tying strings of leather and fur together to make a glorified feather cravat… (Spelly creates the most marvelously wonderful things on the inertia of a shoot – you probably remember the forked dream catcher staff we used in our Warrior Princess Shoot – that was her.)
But like I said – it's backward… I think the way you're supposed to do it is design first – photo shoot second – sell the product third… Haha… Oh well – here's to inspiration and keeping it flowing!