Wild Spirit. Again.
19.03.2011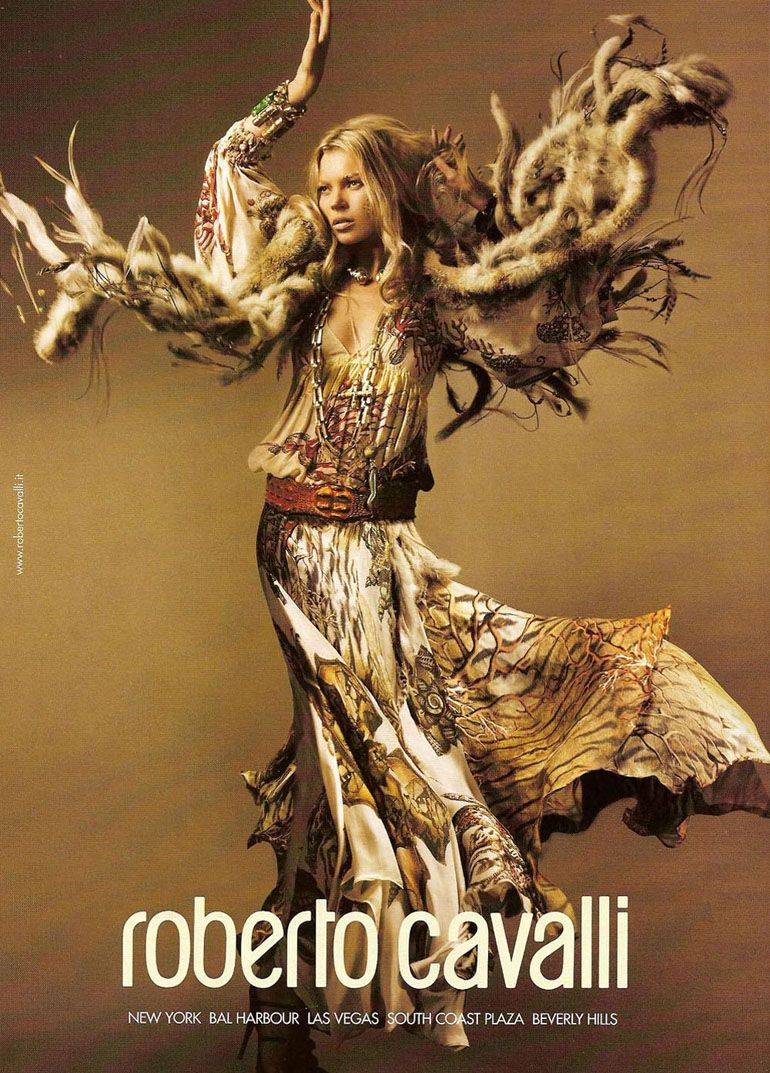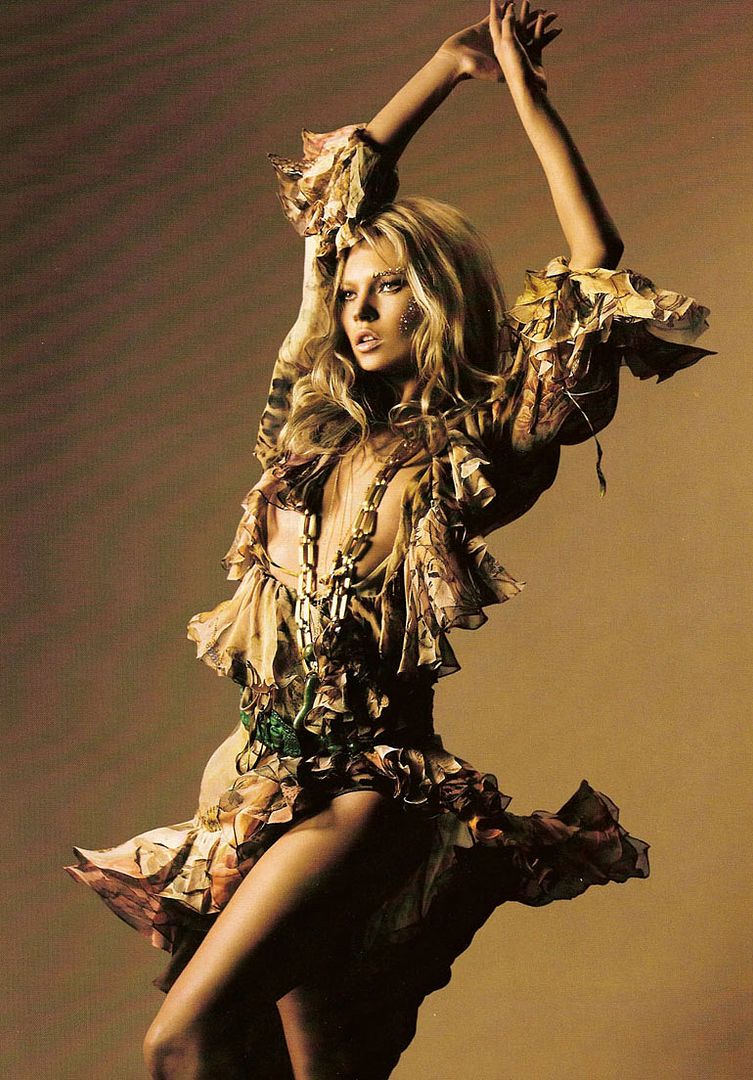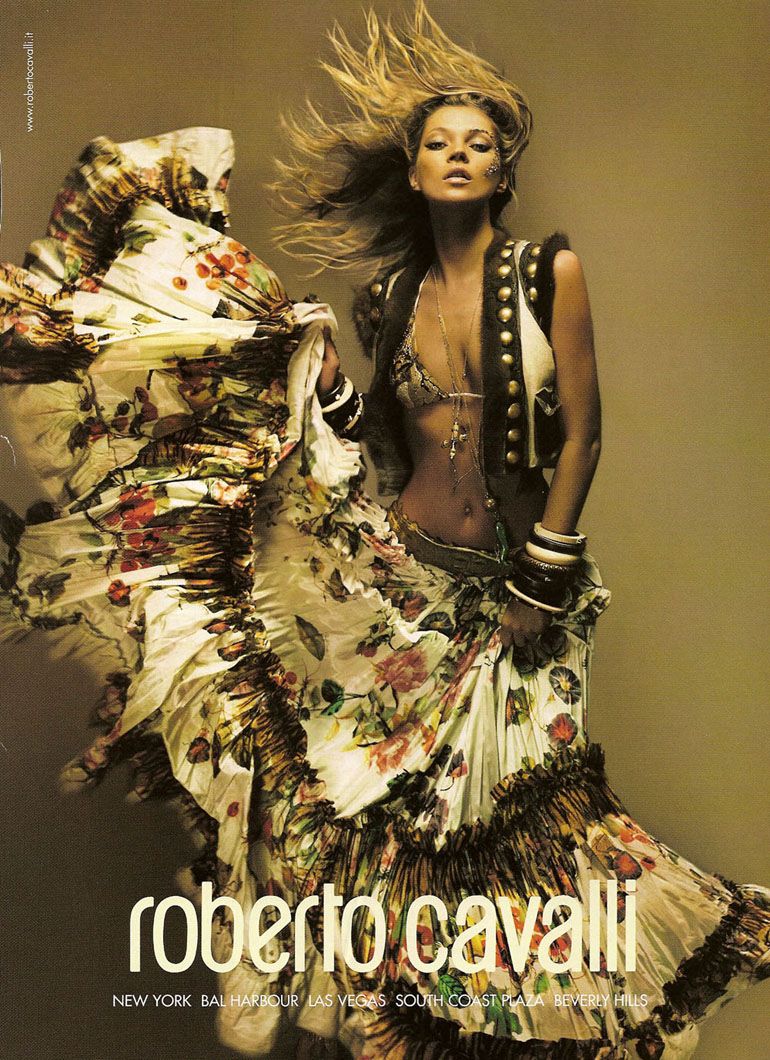 I wasn't going to post these photos when I saw them popping up on blogs this week… I figured they're already everywhere…
But how could I not!! The feathers! The fur! The leather! The Navajo (or Zuni?) pawn Jewellery! The Cavalli!
I just drooled over them again on Here's the Deal and they had the same deeply affecting feeling that I got when I saw that 05′ Roberto Cavalli campaign with Kate moss in flowing skirts, face glitter and animal skin… (Those pics still on the wall at Spell HQ)
They have that utterly wild femme-vital look… like they could be on a catwalk – or on their hands and knees in Clan of the Cave Bear…
Spanish Vogue April 2011 courtesy of Here's the Deal.
Nostalgic Roberto Cavalli pics courtesy of Tiiutigerlily.